Novosoft News
2016-05-26
Novosoft releases a newest Handy Backup 7.8.0, which hassome new features. The main new option is the dedicated Google Drive backup plug-in. In addition, a new version implements TLS encryption for backing up to FTPS and for using email notification with TLS-protected mail servers.
2013-10-15
Novosoft LLC now completed their top-selling Handy Backup Server Network edition software package with a brand new native Linux server backup functionality.
2013-06-07
Novosoft has created the new cloud backup solution that allows users to back up to Yandex.Disk for free.
2013-04-17
Novosoft has launched a new cloud service HBDrive to make backing up with Handy Backup even more effective.
2009-10-08
Novosoft, an international IT-consulting and software development company, announced the release of a new version of their flagship product Handy Backup, now validated as "Ready for IBM DB2 Data Server".



Novosoft In Media
Russian Firms Plot Aggressive Marketing Plans For 2003.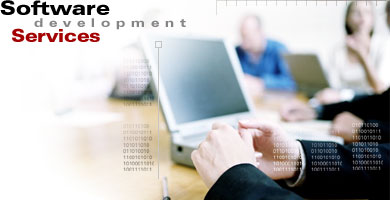 Novosoft is a reliable partner for software development and product solutions for your business:
24 years in the software development market;
Gartner's Research Note ranks Novosoft LLC. among Russia's top five software development companies;
More than 500 large-scale projects completed;
IBM, Samsung America, Hewlett Packard, and US Department of Energy and many other large and small customers.


Contact us to discuss how we could serve your needs
or visit our case studies library to know more about our experience


If you are planning to start a project and considering a possibility to assign it to our company, please fill out the form and we will either send you

our proposal by e-mail, or contact you by phone.
Request


Powerful, quick and simple-to-use backup software, automating backup and restoration for any data type existed including files, folders, databases, virtual machines, clouds and websites.
Read more about Handy Backup Solutions

Secure password manager for automatic filling of web forms.
It saves online passwords, encrypts password-protected info using 128-bit encryption, fills login forms with memorized info, automatically logs you into a web site, allows you to edit passwords.



Web application load and stress testing
Testing Master is a load and stress testing tool, which helps you to test the performance characteristics and bottlenecks of your webite. Testing Master have many features, using for testing different web sites.